Continuing with my windfall Sherman tank find, I've been going through these rather quickly, as they all have fairly simple paint schemes. It is somewhat hard to keep the attention span going on so many identical tanks, however.
To command my British Armoured Squadron, I've converted one of the tanks to have an open hatch on the turret, and added a commander figure left over from one of the Firefly VCs. I drilled out the solid molded cupola and cut a hatch from plastic card. However, I am a bit unsure of how the command tank should be marked, so for now it only has generic allied stars on it.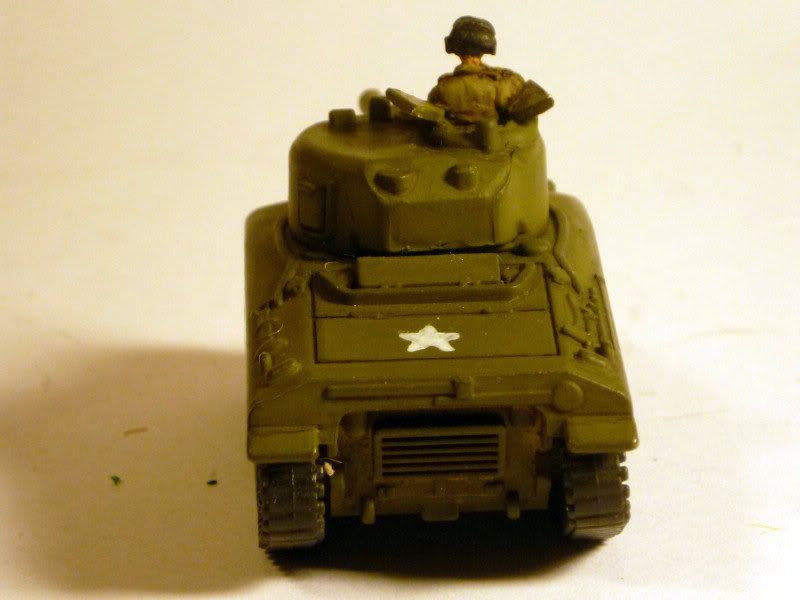 And below we have a group shot of all the completed Shermans so far. As I make a final decision on which unit i'm portraying, some more markings, perhaps decals, will be applied to the front hulls.