In the wake of the Pirate Paint-athon, I found myself with a few of the leftover miniatures. Though surprised that none of the kids wanted the pirate missing a leg, I was more than happy to have a crack at him. With the recently reread Treasure Island on the brain, I painted up this one-legged Seaman as I had pictured the beguiling Long John Silver. He is painted with the same limited pallet I used for the event (Primaries, skin tone, brown and silver)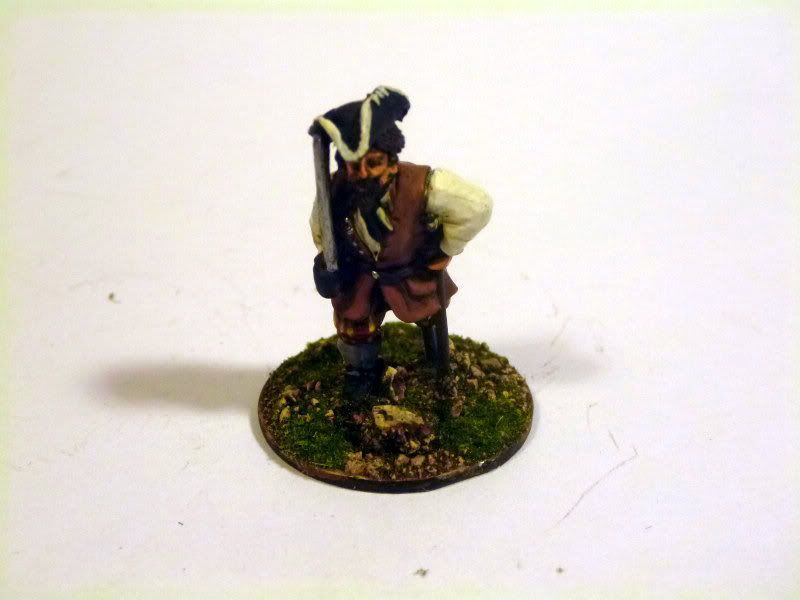 Smart as paint, me boy!
I had a lot of fun with this model, and decided to add the flourish of striped slops, which are somewhat visible in these pictures. The figure was not complete until I added the white trim to his cocked hat, which really adds some visual interest to the whole composition. Basing is done in the "island" fashion as sand, some pebbles, and low plant growth. This was a quick paint, done in about 1/2 an hour (not counting any of the prep, which was all front-loaded for the event). I will like to add a few finishing details, and clean up some lines. Last change will be removing the peg leg so that he rests entirely on his crutch.