As I was working with a hand auger, and not a power drill, my mast holes are not exactly the size I was hoping for when I drilled them.
Uneven Hole
To compensate for this, I have wrapped paper around the base of my masts until they plug in snugly.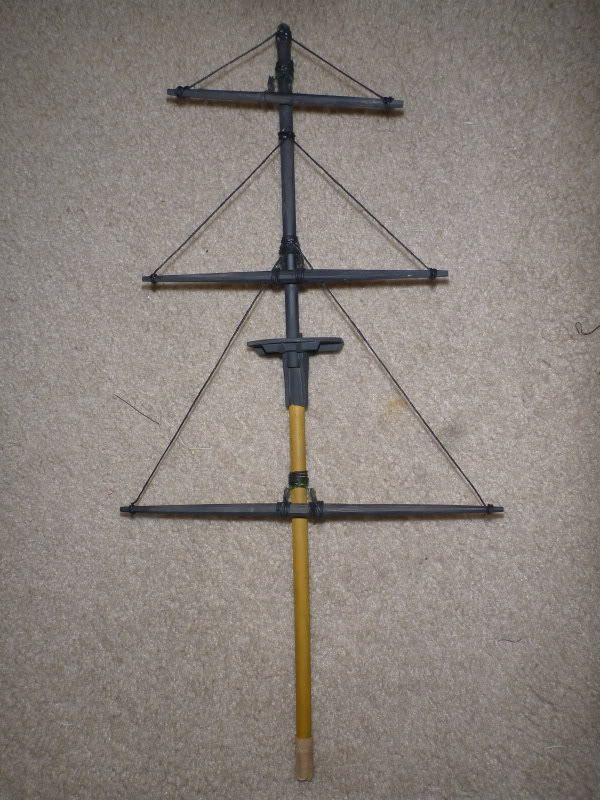 A completed Mast section
On the test fit, they now stay in place quite nicely, yet are still removable for storage.
There's still much to be done, but i'm pleased at how this is coming together.