As I peruse the Flames of War rulebooks and army list books, I find myself drawn to the models of the Stug III with the Begleit riders on the back. While I am not intending to run an Ostfront StuG list, I love the look of the model with tank riders on it. I experimented with some extra figures that came in my Festungkompanie box, and have come to some results i am pleased with.
The overall scheme of the vehicle is plain dunkelgelb. This is mainly so that the figures do not blend into the ubiquitous 3–tone camouflage. I use some of the same paint colors for my splinter pattern as i do for the tanks, and they would be too difficult to see on the model. Also, it turns out that using a variety of kneeling poses from the grenadier platoons makes a pleasing group of tank riders.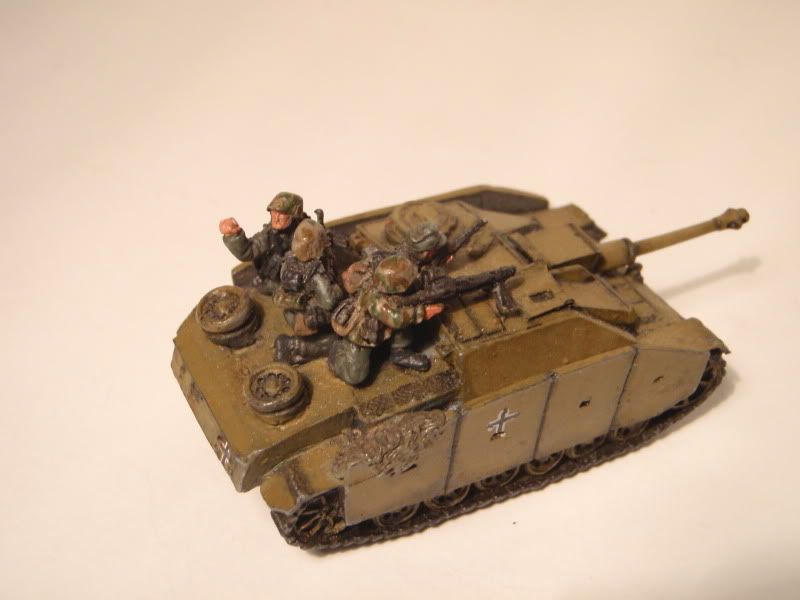 The model I used for the StuG is one of the Open Fire set tanks i acquires in quantity, and while I was painting it, the rear upper schurzen piece chipped off, as it was a bit thin and brittle. I was able to glue it back in place, and to hold it and hide it, I made a camouflage net out of green stuff, seen below.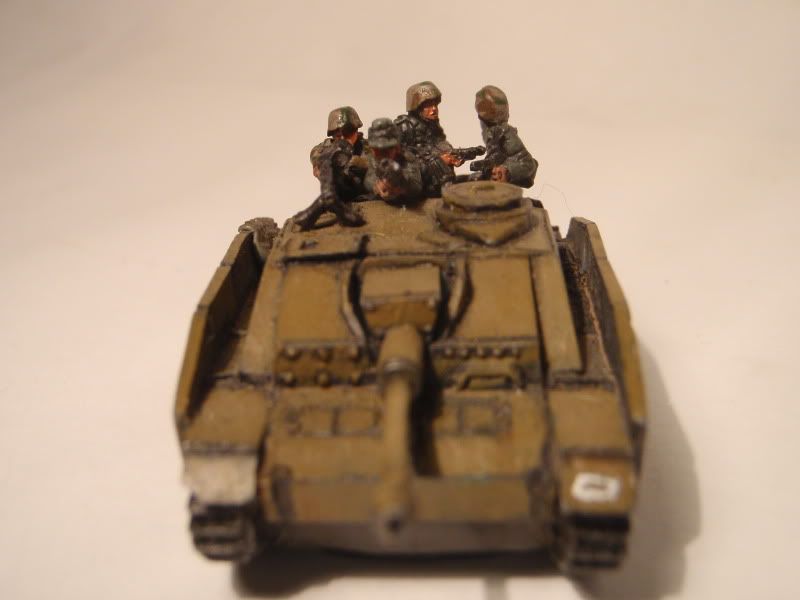 Though I am more than satisfied with the results of this project, I don't think I will do that many more StuGs with riders, as I like using this as a command tank. The riders do a great job of differentiating it from the rest of its platoon.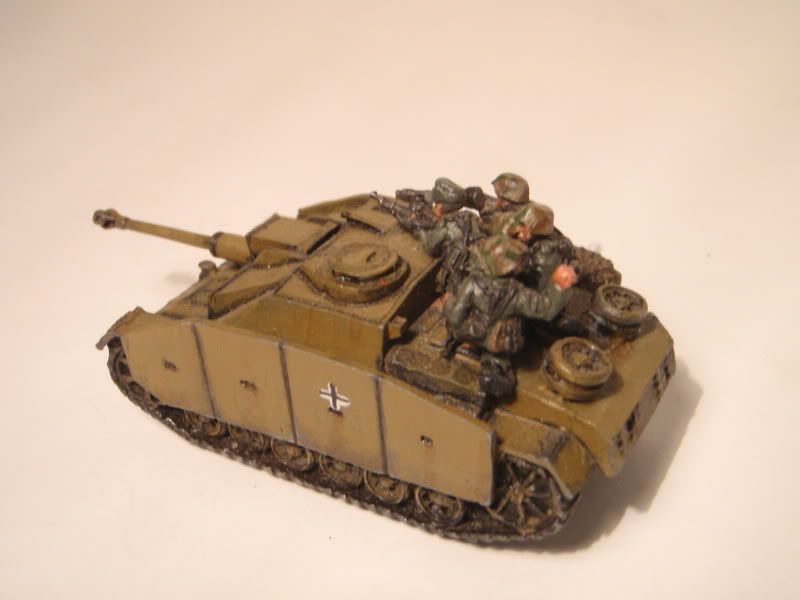 Thanks for reading!