My first bit of air support I constructed for my Flames of War Late War German force was actually this Messerschmidt Me 262
Schwalbe
model by Trumpet. The kit is 1:144, which is the commonly used relative air scale to FoW.
I painted it up fairly quickly using Charadon Granite and Goblin Green as stand-in colors for the Luftwaffe camouflage, and gave it a pinwash of black ink into the panel lines. The recent update for the Ardenne's campaign introduces the ground-attack Sturmvogel version, so this bird may see some official action in-game.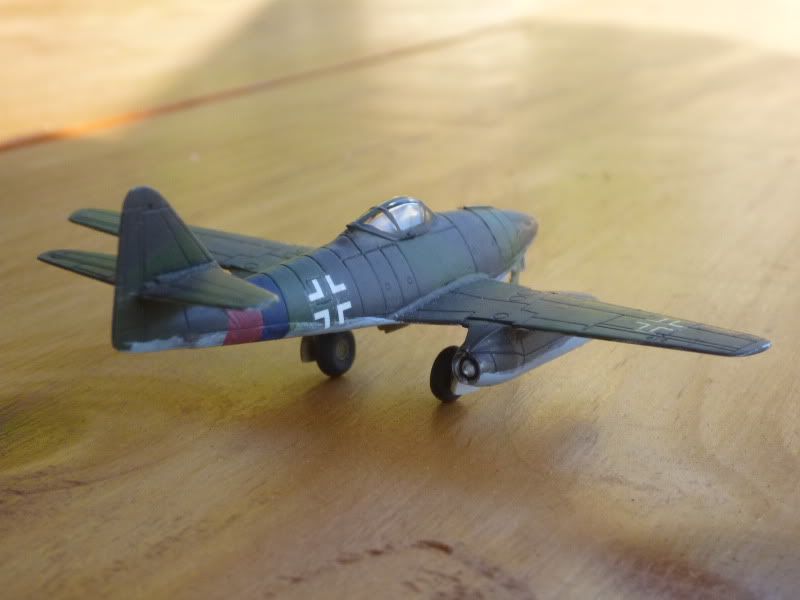 At the time there was no official rules for using the first jet fighter in the game, but I liked the plane. I still have plans to convert it into an objective by building it a field workshop with support equipment.