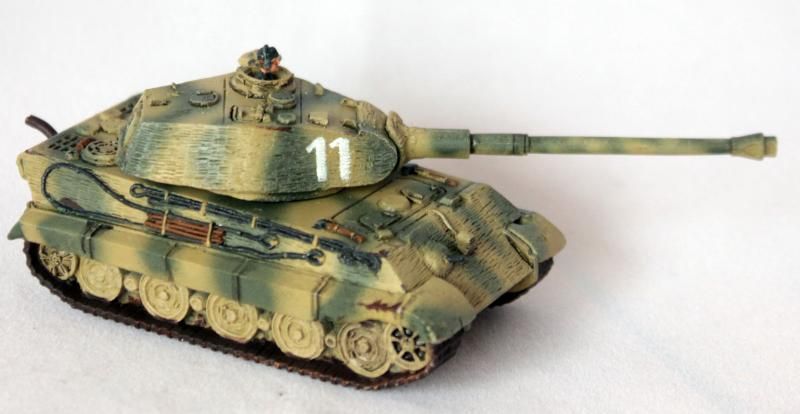 This post is a quick check-in on my
Königstiger rescue project
. Painting is coming along nicely, with most of the hull stowage and markings all painted, as well as the commander poking his head out of the cupola.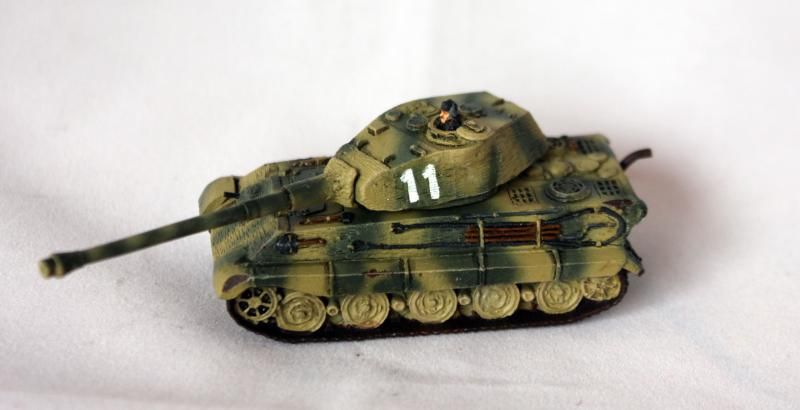 The turret number is a nod to an early Tiger II knocked out in Normandy, and is similar enough to some Porshce turreted vehicles that saw action around Arnhem, so it should not stand out too badly in Market Garden games.
The tracks are now a darker shade of brown, Vallejo Black-Brown, which is my new favorite tread color. Running gear still needs more inking, and then we get to the fun weathering phase. With this being a bit of a showpiece, I thin I'll try my hand at pigment powder for road dust and rust...