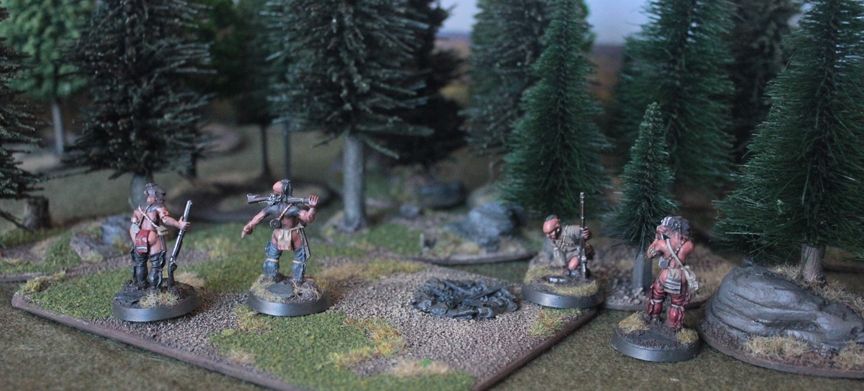 An Iroquois war party investigates the remains of a hastily abandoned campsite deep in the woodlands. They followed a trail through miles of forest, but it vanishes at this site. Is this a trap?
This is the second of my six planned
blinds
markers for use in Sharp Practice games set in the black powder era in the New World. Staying on the prescribed footprint of a 6" x 4" card, these represent signs that the enemy may be near. In this case it's mostly empty, save for a burned-out campfire made with small pebbles, coarse sand, and some broken coffee stirs.