There! Behind that wall!
This is the second installment in my series of making
blinds
for Sharp Practice to represent probable locations of hidden troops.
The paint-up was pretty quick, and was done through primarily dry brush techniques, though I did go back in with dark grey ink and retouch the gaps in the stone wall.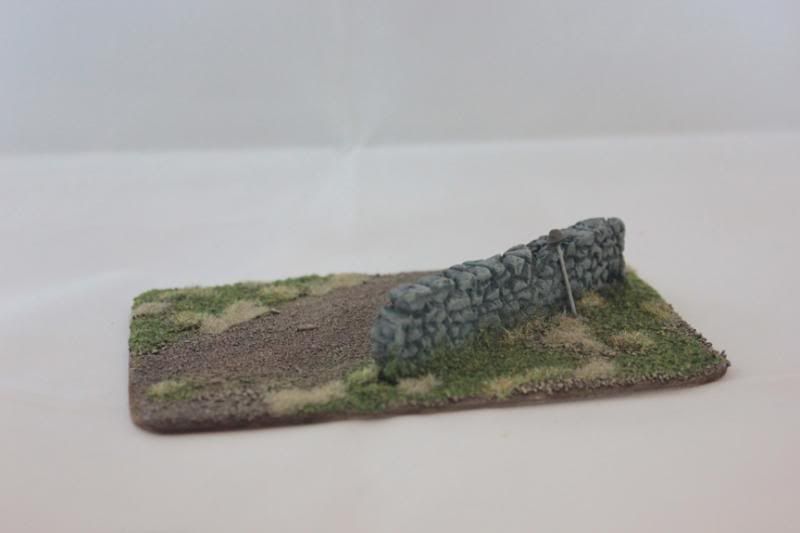 Ground cover is a mix of Woodland Scenics ground cover (ground foam) and static grass from Games Workshop and Galeforce 9. All in all I think it gives it a good country field look. (Kind of reminds me of my Grandma & Grandpa's farm.)
Do you have any suggestions for what would make good disturbances in the peaceful wilderness, that just might mean the enemy is at hand?