Now that I've gotten my more serious title of the day out of the way, I can move on to puns and segue back to AWI
Redcoats
(anyone remember
May the Horse be With You
by Reliant K?)
To fill a bit of a leadership gap in my AWI British Marine force, I have been working on officer and his equine mount. The figure is Perry, and quite finely detailed, though the horse needed a little extra work to remove the flash. The legs felt a little on the weak side so I left one of the sculpted grass supports for the front feet in place. Unless it is silhouetted, it does not stand out too much.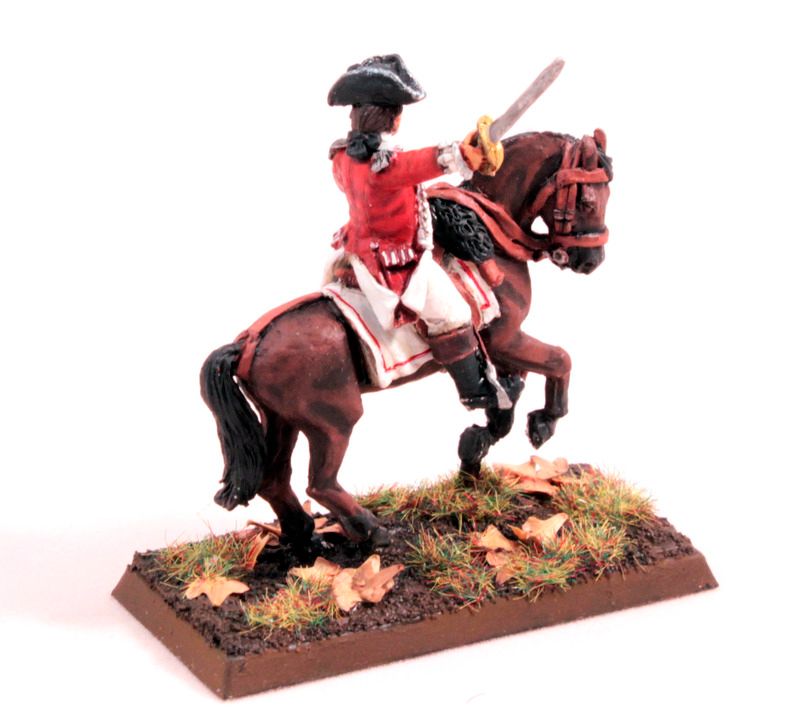 The officer is painted using a glazing technique of thinned paints building up to the darker colors. I love the smooth finish of the method, though doing it well is labor intensive. I will have to try it on a larger group of figures to really see if it can be done efficiently enough to be adopted as my primary technique or not.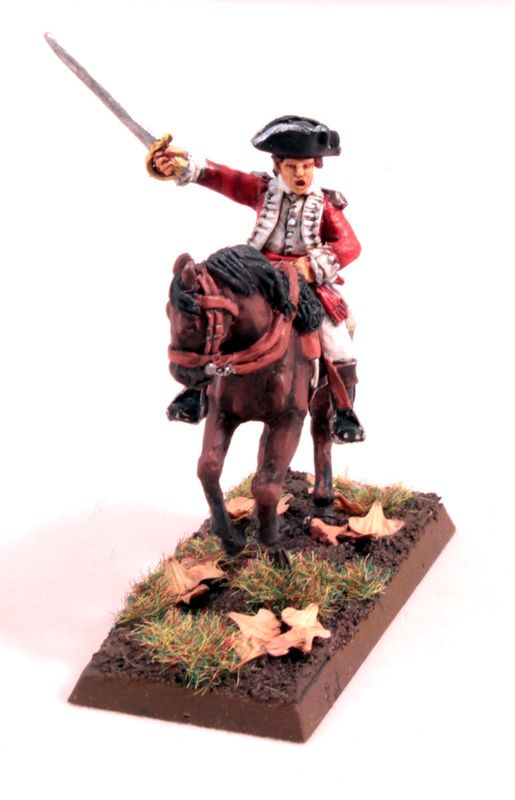 Also in the works for the redcoats is a command group complete with ensigns and a musician on foot.