As I began to paint the second vehicle in my Jagdpanther platoon, I decided to go give each hunting panther its own individual paint scheme, within the usual guidelines. Research showed that many were primarially green in color, as opposed to the mostly dark yellow panzers and StuGs. Using the same 3 camo colors found throughout my German force, I gave this one more of a tiger striped look to it, something somewhat common among the assault guns in operation. some of the details are a little off; mainly some grating that is molded in its inverse.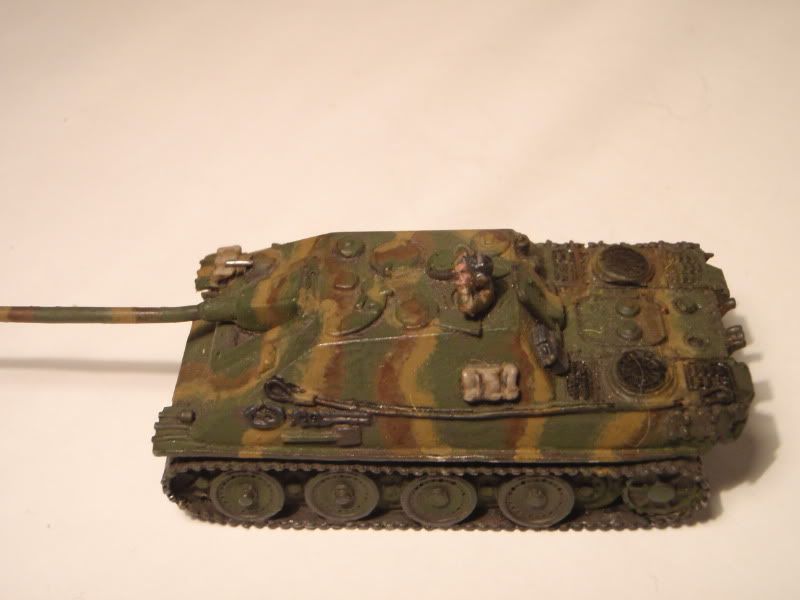 You can see in this photo that the barrel did not straghten as much as I would have liked. I may replace it with tubing as well.
On the whole a fun paint-up.